ALSI

– Advanced Patient Condition Simulation
Using just two iPads, the lightness and simplicity of ALSi makes it ideal for in-situ training which provides facilitators with a great tool for training and learners an incredibly realistic platform to learn from. ALSi allows simulation and scenario based education to be delivered quickly, easily and intuitively. It is a hyper-flexible patient monitor simulator which uses 2 iPads connected wirelessly. The system includes, an AED, sophisticated multi-parameter patient monitor and defibrillator can all be simulated using the touch screen of an iPad.
ALSi can be connected to any manikin and it can be used with standardised patients. It is intrinsically safe as it does not deliver any energy. ALSi uses 2 iPads connected by Wi-Fi or Bluetooth to talk to each other. Wi-Fi can be provided using the supplied Apple Airport Express, Mobile Wi-Fi (Mi-Fi) or using the Personal Hotspot on one of the iPads.
Ultra-intuitive and feature driven

Fully featured multi-parameter defibrillator, monitor and AED

Create and run realistic simulations quickly and easily

Screens can be converted to any language

Instant CPR and PEA simulation

Realistic trending of vitals on the fly and programmed

Virtual time and countdown timer

Powered by iSimulate's realistic, intricate and powerful ActiveWave technology
Powerful facilitator screen

Pacing and Synchronised Cardioversion

Turn your low fidelity situation into a high fidelity simulation

Quickly create and export student reports Multilingual

Intrinsically safe – no discharge when shocking

23 additional custom parameter settings

Timed or action based changes to events

Fully adjustable alarm settings
ActiveWave comes as part of our commitment to ultimate simulation realism and our dedication to constantly improving our technology and product performance. ActiveWave introduces our next step in advanced waveform technology, delivering clearer, crisper and more flexible waveforms than ever before.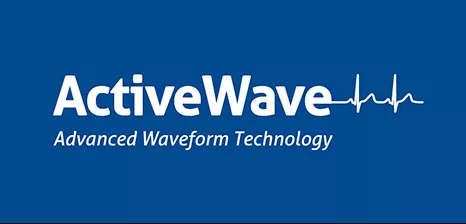 –  and find out how iSimulate can make your job easier