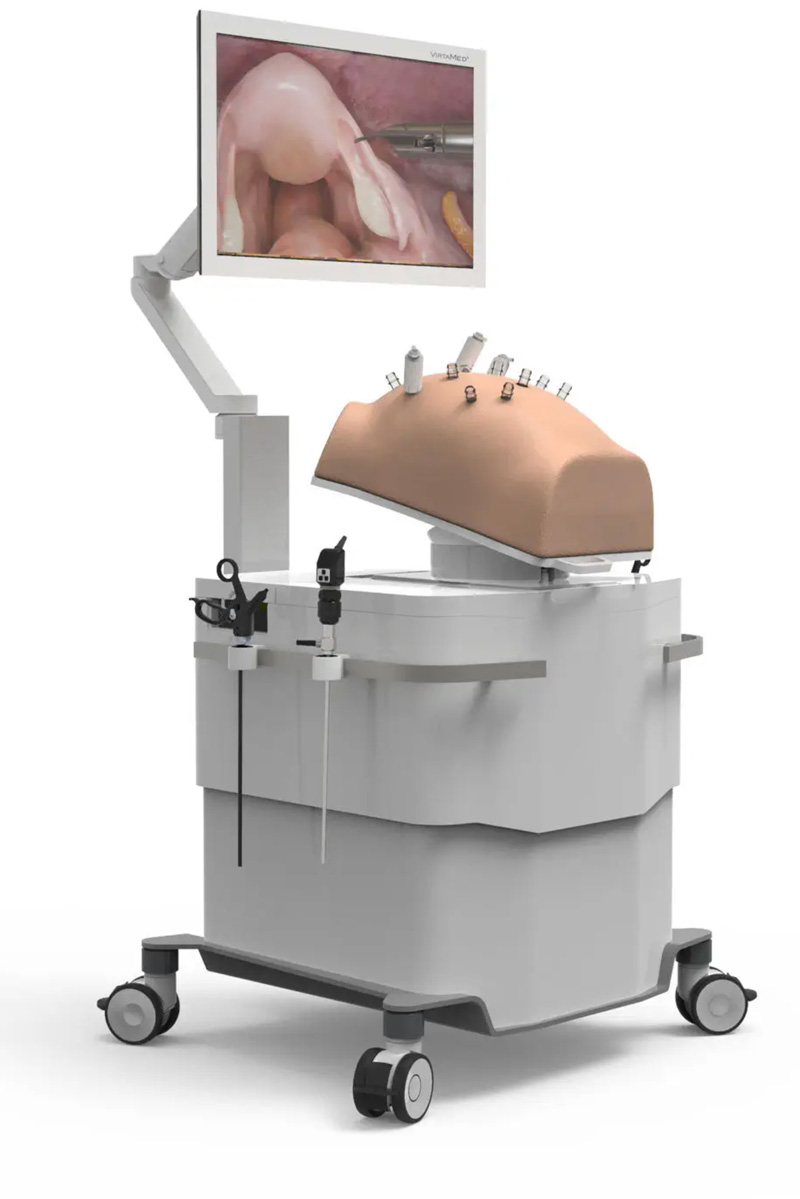 VirtaMed LaporoS™
Numerous medical training institutions find that integrating laparoscopic simulation into their curriculum both improves training outcomes and ultimately supports better patient care. Benefit from VirtaMed's decades of experience and expertise in laparoscopy training and education.
VirtaMed LaparoS™ includes an anatomically correct abdomen model that can be used for (reverse) Trendelenburg positioning as appropriate to the training case. Free choice of portals enables trainees to learn instrument handling with different trocar placement. Realistic laparoscopic instruments have been adapted for simulation and combine full freedom of movement with authentic haptic interactions. The simulator is optimized for ergonomic training with an adjustable operative height and a movable multi-touch screen.
VirtaMed LaparoS™ is a multidisciplinary platform, allowing you to rapidly switch between laparoscopy and further VirtaMed modules and anatomies: GynoS™, UroS™ and ArthroS™.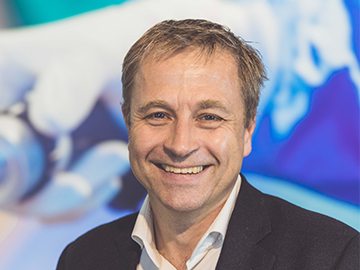 Prof. Dieter Hahnloser,
Head Physician Visceral Surgery, CHUV Lausanne, Switzerland
"What stands out is that LaparoS™ includes the whole procedural preparation: the positioning of the patient and the placement of the trocars. Then there is the practical part – the step by step learning across different levels."
Training modules on LaparoS™
Start with patient safety
Training cases begin by learning the key preparation steps including how to position the patient and choosing the right positions of the trocars. Place your trainees around the abdomen and have them practice key skills with fully mobile surgical instruments in realistic anatomical environments.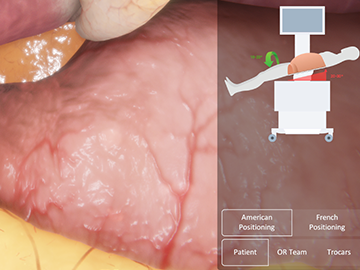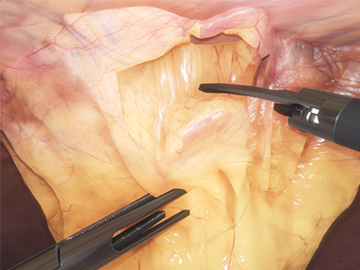 Innovative training concept
The General Surgery module teaches transferable skills in a highly realistic anatomic environment. Trainees are motivated for better training outcomes using repetition of short sequences and performance-based proficiency assessments, all based on validated peer-reviewed publications.
Teach key skills
Trainees learn key skills required to become laparoscopic surgeons, including instrument triangulation and bimanual coordination, anatomy identification, performing different dissection techniques, safe clipping and cutting, complication handling and more. All of these within training scenarios derived from Cholecystectomy, Appendectomy and Incisional Hernia procedures.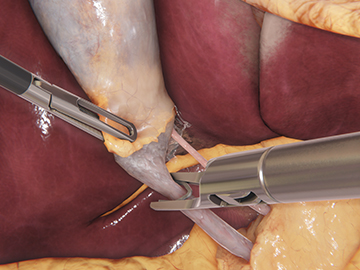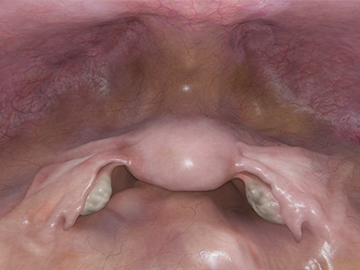 Complete visualization
Use the laparoscope to visualize the entire insufflated female abdomen, including the gravitational movement of organs. Safely introduce trocars and palpate vessels and organs, and expose structures by using electrosurgical instruments.