Advancing auscultation training in REALITi 360
REALITi SimScope is an electronic training stethoscope for the REALITi 360 patient monitor simulators, created to practice auscultation with standardized patients and manikins. REALITi SimScope is the ideal solution for OSCE (Objective Structured Clinical Examination) and all other examination formats from pre-hospital to ICU settings.
Auscultation is a part of every patient assessment. iSimulate and Cardionics have now joined forces to offer this auscultation module entirely integrated with the REALITi 360 simulation ecosystem globally known to train patient scenarios, monitoring, defibrillation and ventilation. With REALITi SimScope you can add another level of realism to your medical emergency simulation training.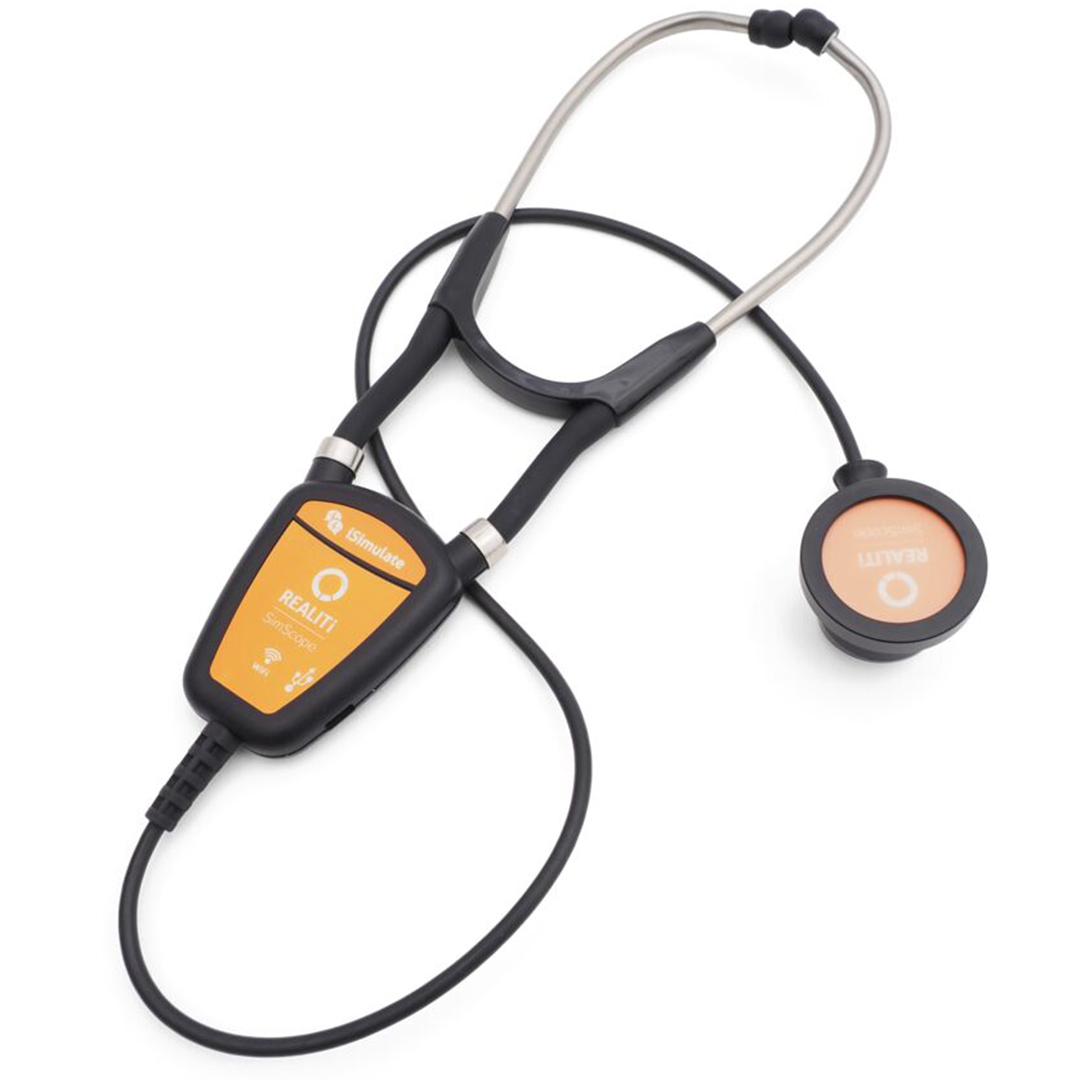 How does REALITi SimScope work?
REALITi SimScope is accessed through the REALITi 360 simulation ecosystem and provides users with the most comprehensive sound library.
Your trainees will:
Learn how to distinguish between normal and abnormal respiratory and circulatory sounds

Train the diagnosis of bowel disorders and their variations

Practice building a detailed picture of the patient to understand the cause and extent of heart, lung or bowel diseases

Practice essential communication skills with patients and medical staff

Practice auscultation and simulate stressful scenarios, background noises and even chaotic pre-hospital emergency scenes
As an instructor, you can:
Pick individual sounds through the instructor interface on your REALITi 360 system

Or simply pick pre-configured diseases and pathologies

Adjust sounds "on the fly" as you run your scenario simulation

Work with a stable connection, REALITi SimScope is Wi-Fi integrated with the REALITi 360 system