Infant Simulation Manikin
The Lifecast Body Simulation Infant is incredibly realistic and can be used for simulations involving an Infant from 3 to 6 months of age.
Based on the scans of real Infants, the Lifecast Infant features lifelike fine details such as veins and underlying structures and can be supplied with hand punched hair.
Naturally Floppy – the Infant is incredible for challenging the perceptions of how a manikin should look and feel.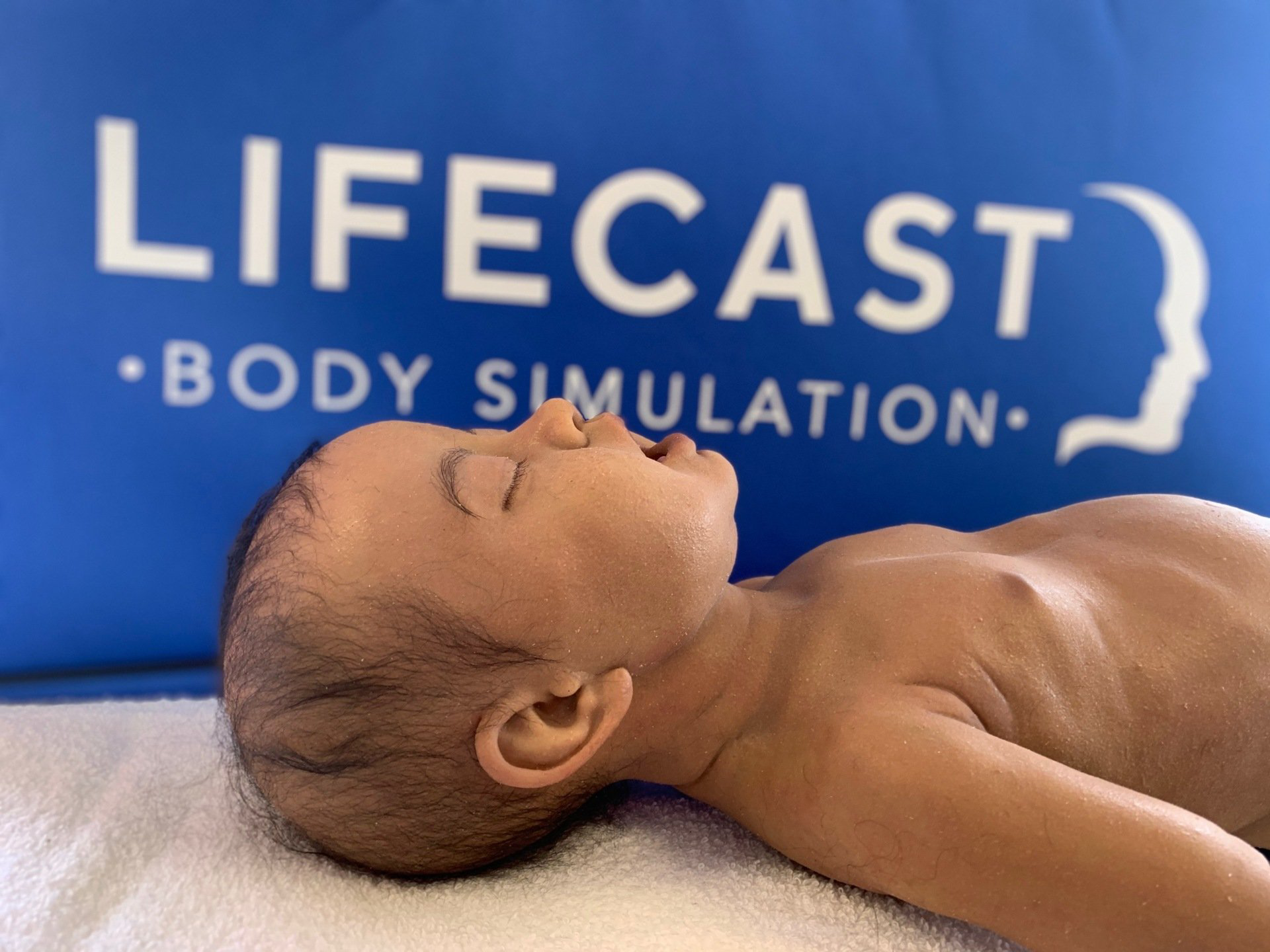 Key Features Infant
Based on infant from 3 to 6 months of age

Ethnicity – Caucasian skin tone

Step wise airway management with Mouth, Upper Airway & Lungs enabling use of Bag Valve Mask, Supraglottic Airway.
Options
Ethnicity options available on request